Seniors and falling is a serious health issue. Falls among the elderly can cause hip fractures, hospital visits, and even deaths among older people. That's why it's important to learn how to prevent falls.
Let's face it, seniors and falling is a daily concern. Older people, especially the very elderly, take tumbles every day. In June 2023, President Joe Biden fell at the podium while addressing cadets at the Air Force Academy. More recently, Camp Codger co-host Richard Kipling fell at a museum, looking at his phone and not where he was walking. Luckily, both survived these falls with no damage.
The point is, if we're senior citizens, most of us have fallen, or nearly fallen.
According to the CDC, every second of every day, an older adult (age 65+) suffers a fall in the U.S.—making falls the leading cause of injury and injury death in this age group. One out of four older adults will fall each year in the United States, making falls and falling a public health concern, particularly among an aging population.
Elderly and Falls Statistics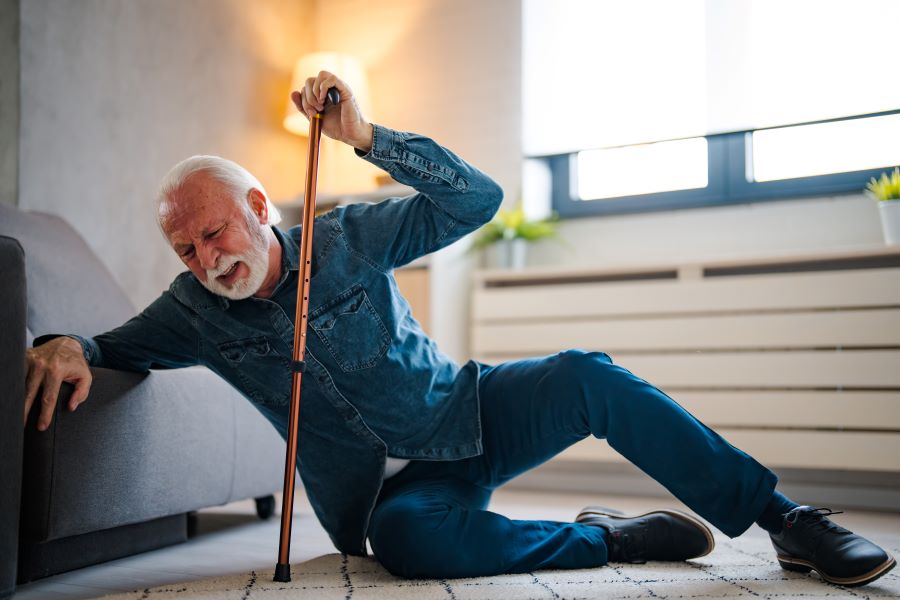 Here are a few more facts from the CDC about older adults and falling:
— More than 35 million falls are reported among older adults each year—resulting in more than 32,000 deaths.
— Each year, about 3 million older adults are treated in emergency departments for a fall injury.
— And each year at least 300,000 older people are hospitalized for hip fractures. More than 95% of those fractures are caused by falling.
So given these alarming numbers, what do we do? What can we seniors do to stay on our feet and avoid a health catastrophe and even death?
Seniors and Falling Expert Emily Nabors
On this important episode about Seniors and Falling, we invited Emily Nabors, an expert on the elderly and falls. Emily holds a Master of Science degree in Gerontology from the University of Southern California, where she is a Program Manager specializing in Falls Prevention.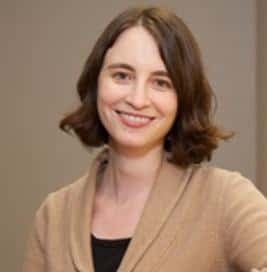 She educates aging and health providers and housing professionals on what they can do to help seniors NOT become part of those alarming statistics. To that end, Emily conducts research on home modification to support aging in place and has developed a home modification toolkit with resources for seniors and professionals.
So, how did a younger person get into the field of studying older people and falls?
"I kind of 'fell' into it," says Emily. "One of my earliest jobs was working at an art gallery. There were older clientele who I really connected with. After a few years, I decided to segue from the art world to a career where I was helping older people. I wanted to do work that could improve our quality of life in our later years."
Preventing Falls and Injuries
Most falls and falling injuries suffered by older people and seniors can be prevented. Strategies to make homes and apartments can be make our homes safer. Falls are common across all age groups. But because of the risk of injury in seniors, making home modifications can help to reduce falls– and the injuries senior citizens suffer when they do fall.
Remove clutter in the home. Remove throw rugs. And follow the tips that Emily Nabors gives in this Seniors and Falling episode of Camp Codger. In addition to all of the places you can listen to podcasts (Apple Podcasts, Spotify, Amazon Music, etc.) you can also listen to our podcasts on the Camp Codger YouTube Channel.
And, of course, you can simply click on the "Play Episode" triangle above.
Connect with Us
Would you like to know when the co-hosts of Camp Codger get together to talk about a new topic? Subscribe to our weekly Camp Codger newsletter to receive an email notification each time we publish a new episode. You can also subscribe and listen on your favorite podcast app. And, if you enjoyed this episode about Seniors and Falling, please click the Share button below and Like Camp Codger on our Facebook Page. Finally, have some feedback for the Camp Codger co-hosts? Leave a comment below or send an email to campcodger@gmail.com.